Dealing with anxiety and the unknown in the midst of the COVID-19 pandemic?
Is your home not BIG enough for you … now that everyone's under the same roof, 24-7?
How are you taking care of yourself, when you are trying to care for members of your family and in your congregation?
I'D LIKE TO HELP.
I'm offering TWO (2) FREE 55-minute phone coaching sessions now through August 30 to provide COVID-19 coaching support during these times.
Coaching is NOT counseling. Below is a chart highlighting the difference: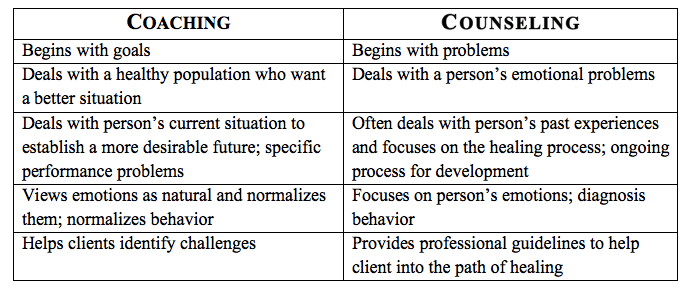 You bring the agenda that you want to work on … how to stay calmer during these times, how to connect anew with family members while setting new boundaries, how to identify opportunities to connect and minister creatively with members of your congregation, etc.
I will focus on your strengths to forge toward the future. I will be your thinking partner to help you achieve your goals.
My way of giving back
Coaches have a lot to offer to the world, and this is my way of giving back to my community.
No hidden sales pitch. No strings attached.
If you would like to experience the life-giving power of coaching with me, schedule an appointment with me today!